Despite what some people say we all want to be fit and in shape. But too many people forget that keeping yourself in shape is a constant process of working on yourself. Not to mention the restrictions and workout routines.
Of course there are lots of sources on the web that will promise you a magic result with no time spent or effort involved and it is no wonder why those who tried that and failed do not want to try something that actually works ever again.
Nevertheless, we decided to draw your attention to a set of exercises to get those 6-pack abs. But we must warn you that a workout routine should go together with a healthy diet. This mixture of the two was gathered by our professionals. We hope you enjoy!
READ MORE: 8 beauty routines you should do before bedtime
#1. Lying Leg Lifts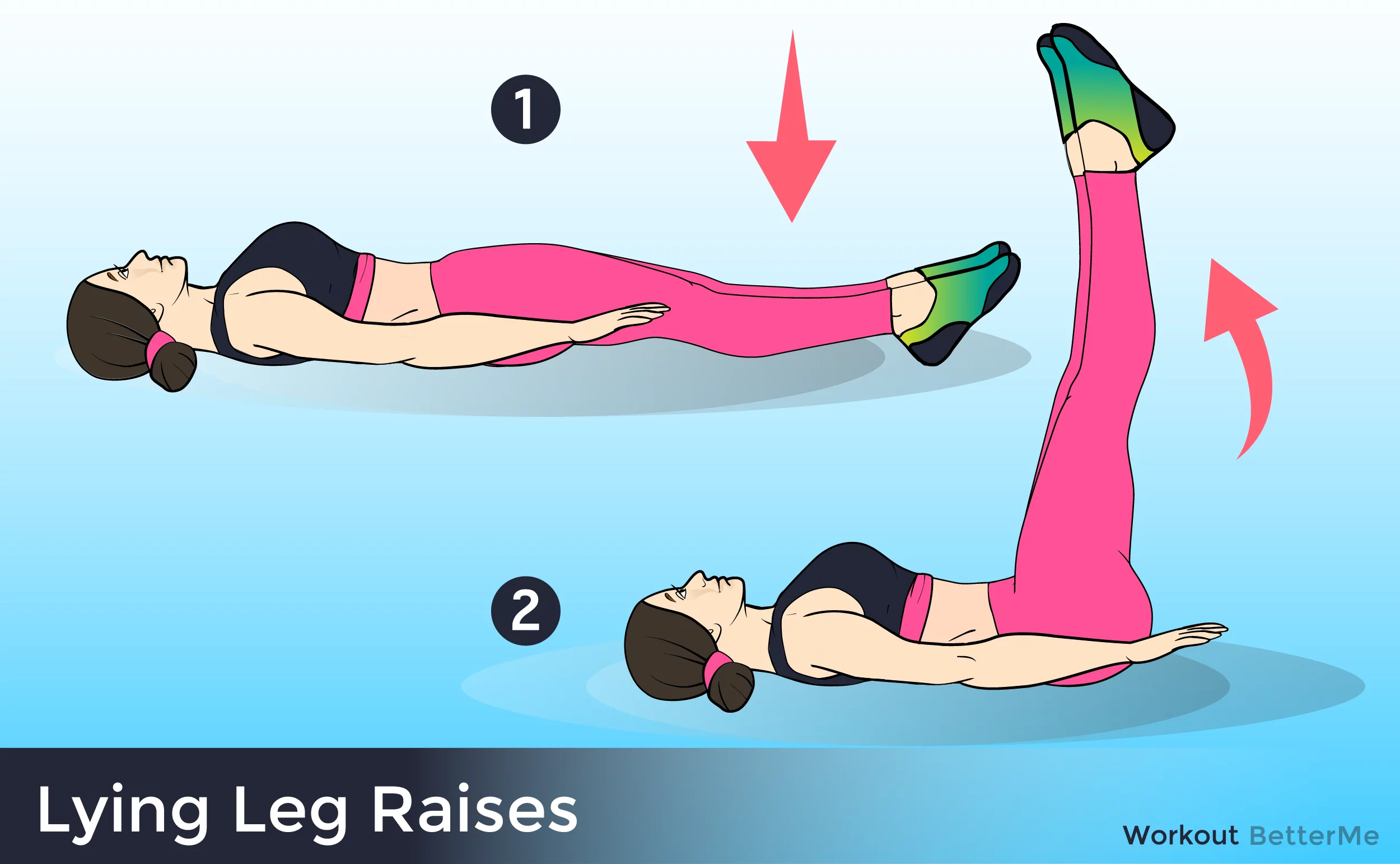 - Lie on your back on a mat with hands under your lower buttocks on either side to support your pelvis.
- Legs straight out in front of you, ankles together and feet slightly off the floor. Keep your knees straight and raise your legs by flexing the hips until they are completely flexed.
- Return to starting position.
#2. Plank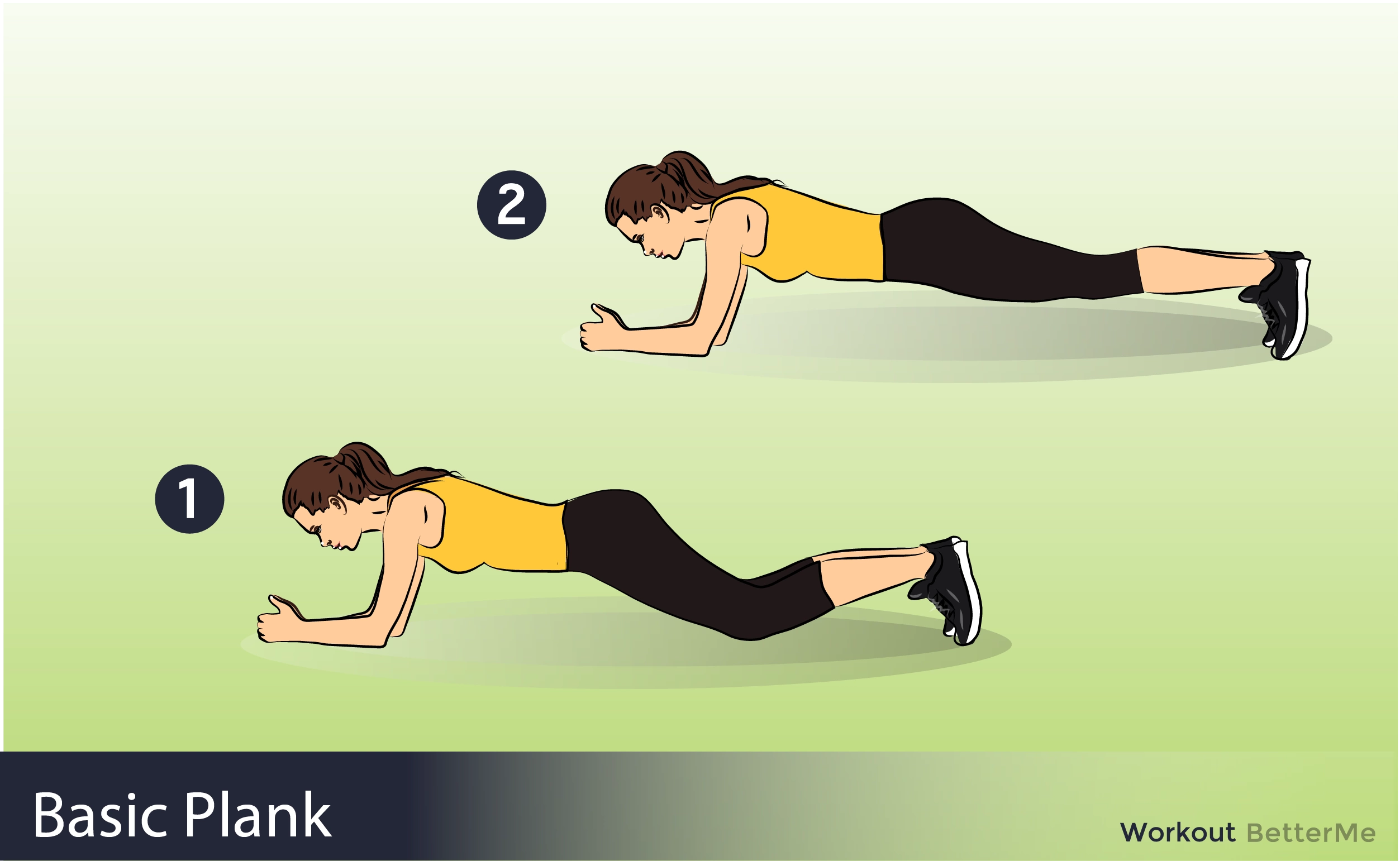 READ MORE: 6 hairstyle mistakes that actually make you look older
- Lie face down in a push-up position. Keep your palms on the floor next to your shoulders and your feet flexed with the bottoms of your toes on the floor.
- Take a deep breath and press up into a pushup. Your body should make a straight line from your heels to the top of your head.
- Draw your navel toward your spine and tighten your buttocks. Look at the floor to keep your head in neutral position and breathe normally.
- Hold for at least 10 seconds and lower yourself back to the floor.
#3. Crunches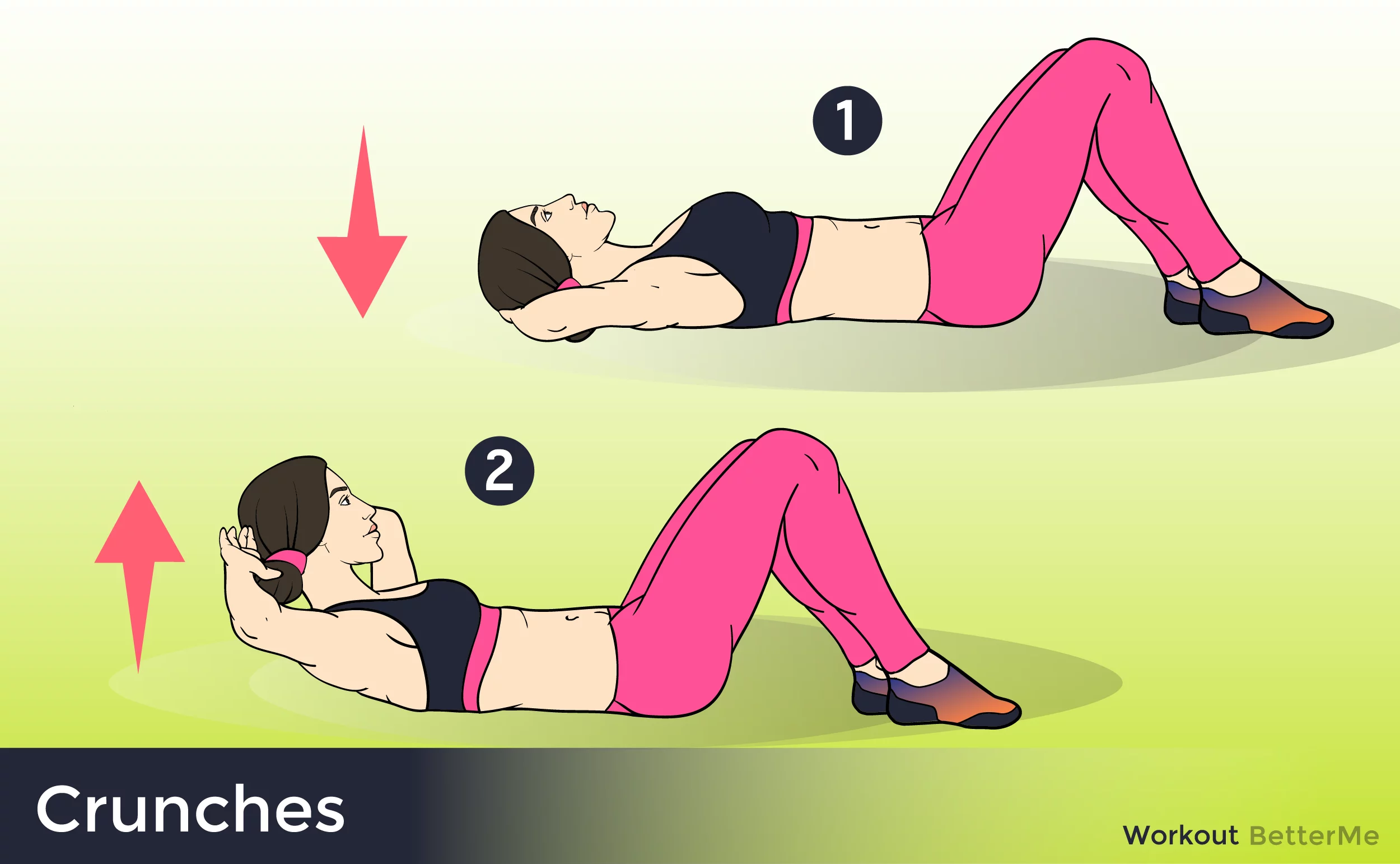 - Lie flat on your back with your feet flat on the ground, with your knees bent at 90 degrees. Alternatively, you can place your feet up on a bench a few inches apart with your toes turned inwards and touching.
- Place your hands lightly on either side of your head. Keep your elbows in so that they are parallel to your body. Push your back down flat into the floor to isolate your abdominal muscles. Gently curl your shoulders forward and up off the floor.
- Continue to push down into the floor with your lower back. Raise your shoulders about four to six inches only. Hold and squeeze your abdominal muscles for a count of one. Return to the start position in a smooth movement.
#4. V-Ups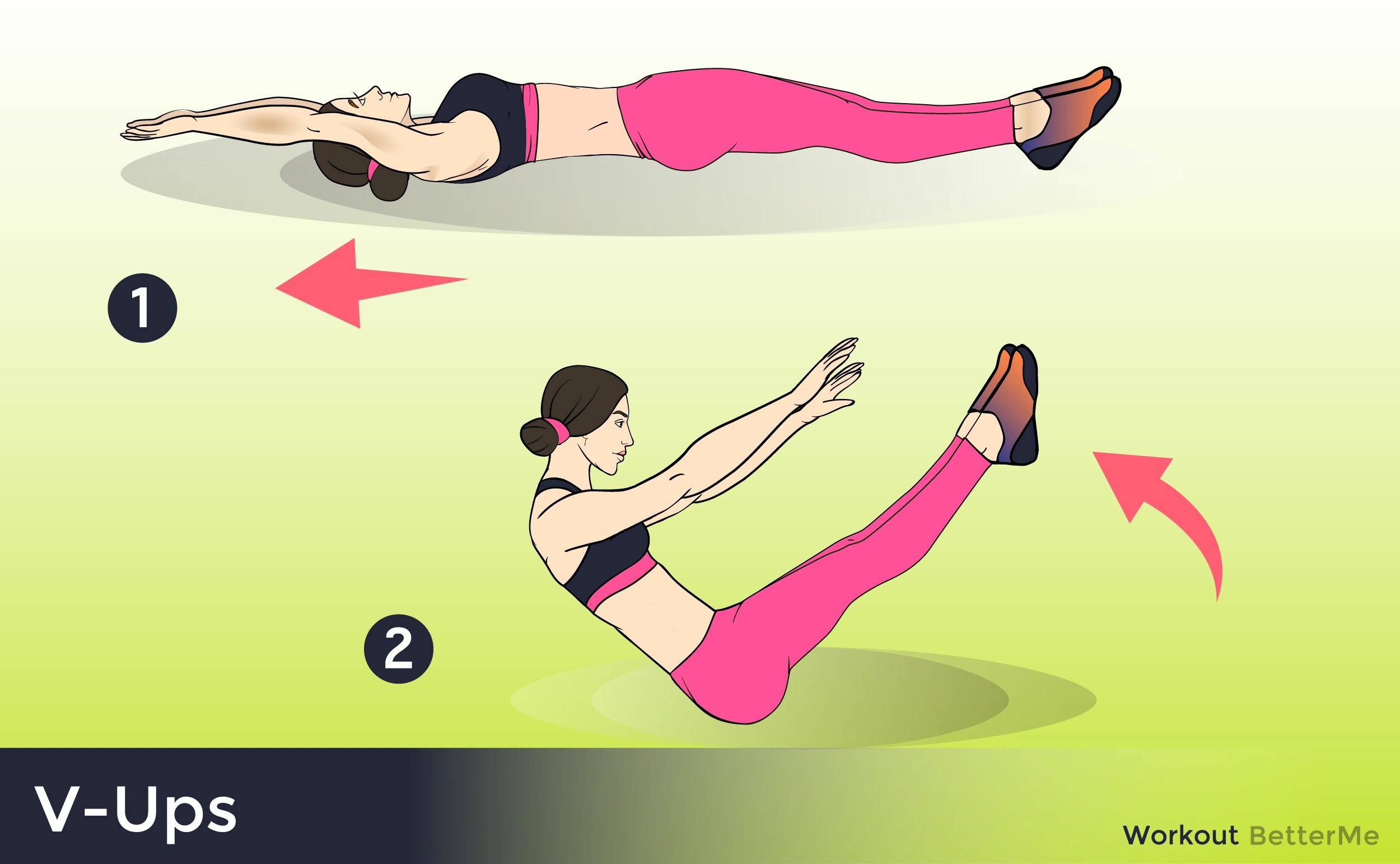 - Lie flat on an exercise mat, extending your arms straight back behind your head. Fully extend your legs also.This is the start position. Bend at your waist and at the same time, raise your legs and arms to meet in a closed jackknife position. Exhale as you do this.
- At this point, your legs should remain fully extended at between 35-45 degrees from the floor. Your arms should be fully extended, parallel to your legs. Your upper body should be raised off the floor.
- Return to the start position by lowering your arms and legs back to the floor, exhaling as you do so. Repeat.
#5. Standing Forward Bend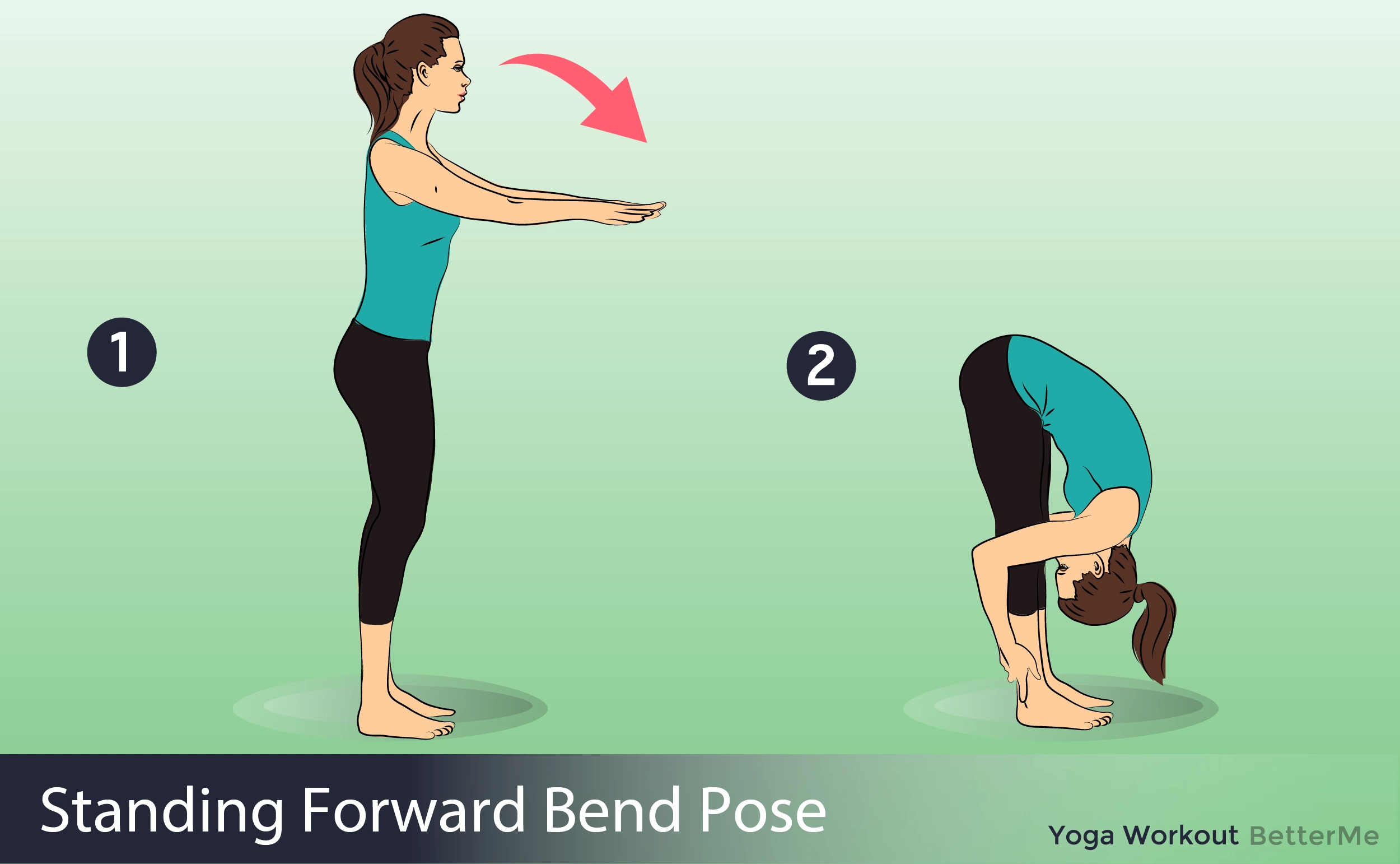 - From a standing position, the body is folded over at the crease of the hip with the spine long. The neck is relaxed and the crown of the head is towards the earth. The feet are rooted into the earth with the toes actively lifted.
- The spine is straight. The ribcage is lifted. The chest and the thighs are connected. The sacrum lifts up toward the sky in dog tilt. The fingertips are resting on the earth next to the toes.
- The gaze is down or slightly forward.
#6. Russian Twists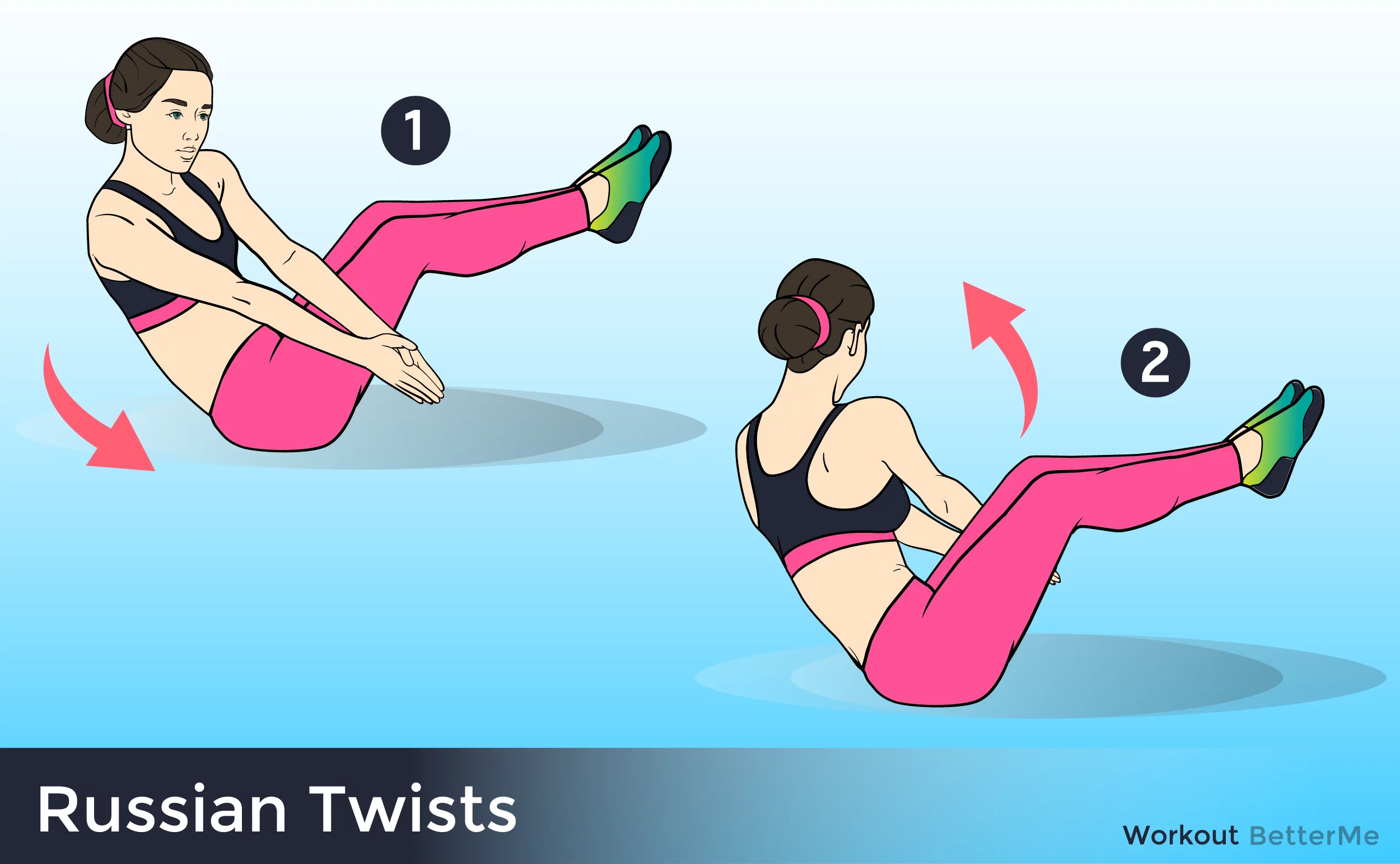 - Sit on an exercise mat with your legs fully extended and your upper body upright. Grip a weight plate between both hands.
- Cross your your ankles and raise them off the floor slightly. Bend your knees towards you slightly. Lean back about 15 degrees to balance your body. This is the start position.
- In a smooth motion,turn your torso to the left and touch the plate on the floor. Make sure you exhale as you do this.
- Return to the start position inhaling as you do so. Repeat the same movement, this time to your right side, again exhaling as you do so. Return to start position and repeat.
#7. Down Dog Abs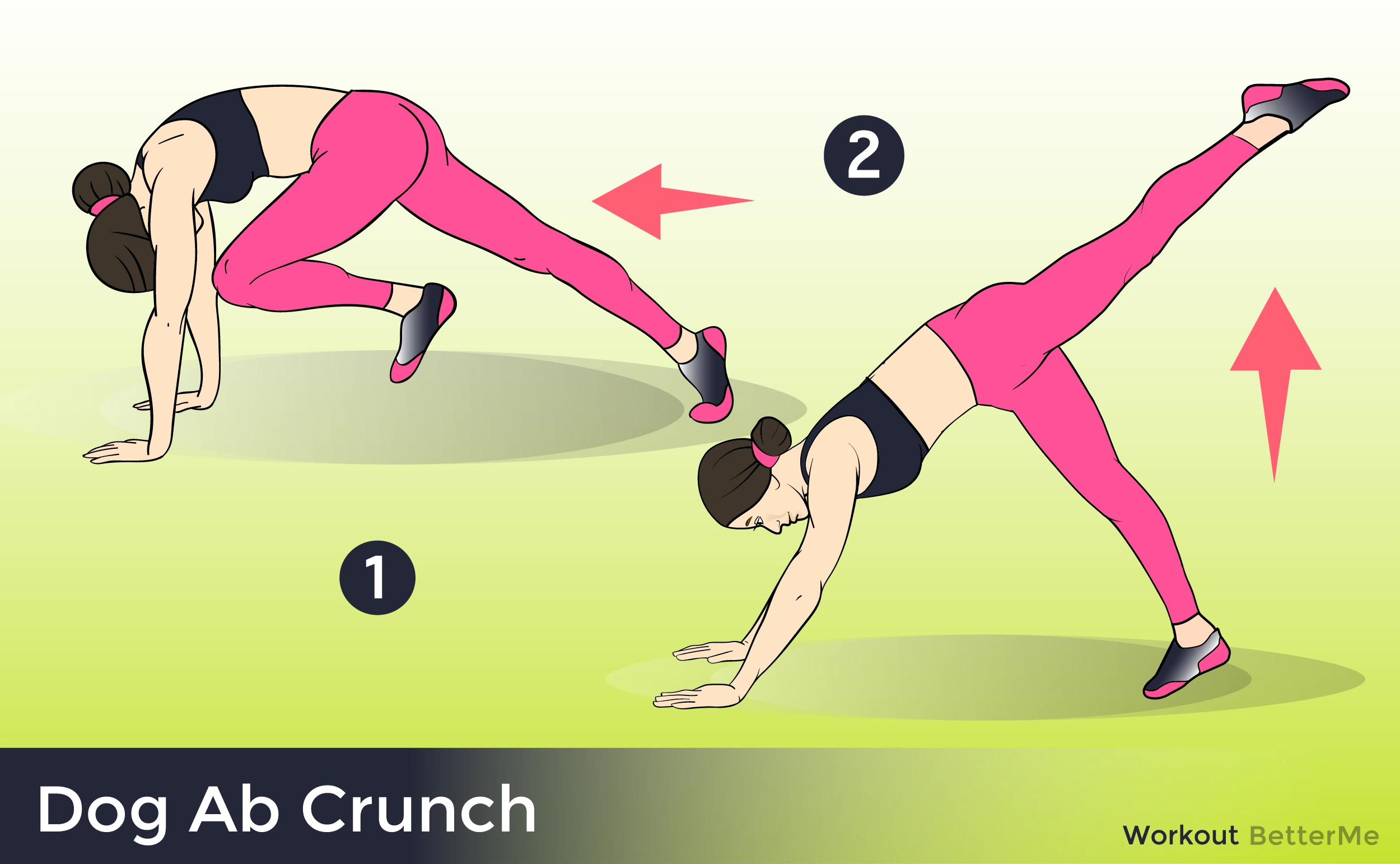 - Start in a Downward Dog pose, actively pushing your weight into your heels while reaching your tailbone to the sky. Lift your left leg up squeezing the left glute.
- Exhale rock your weight forward over your hands, draw your left knee toward your nose pulling your abs to your spine to round your back.
- Inhale and lift your left leg up as your push your weight back into your heels. This complete one rep.
#8. Side Plank With Reach Through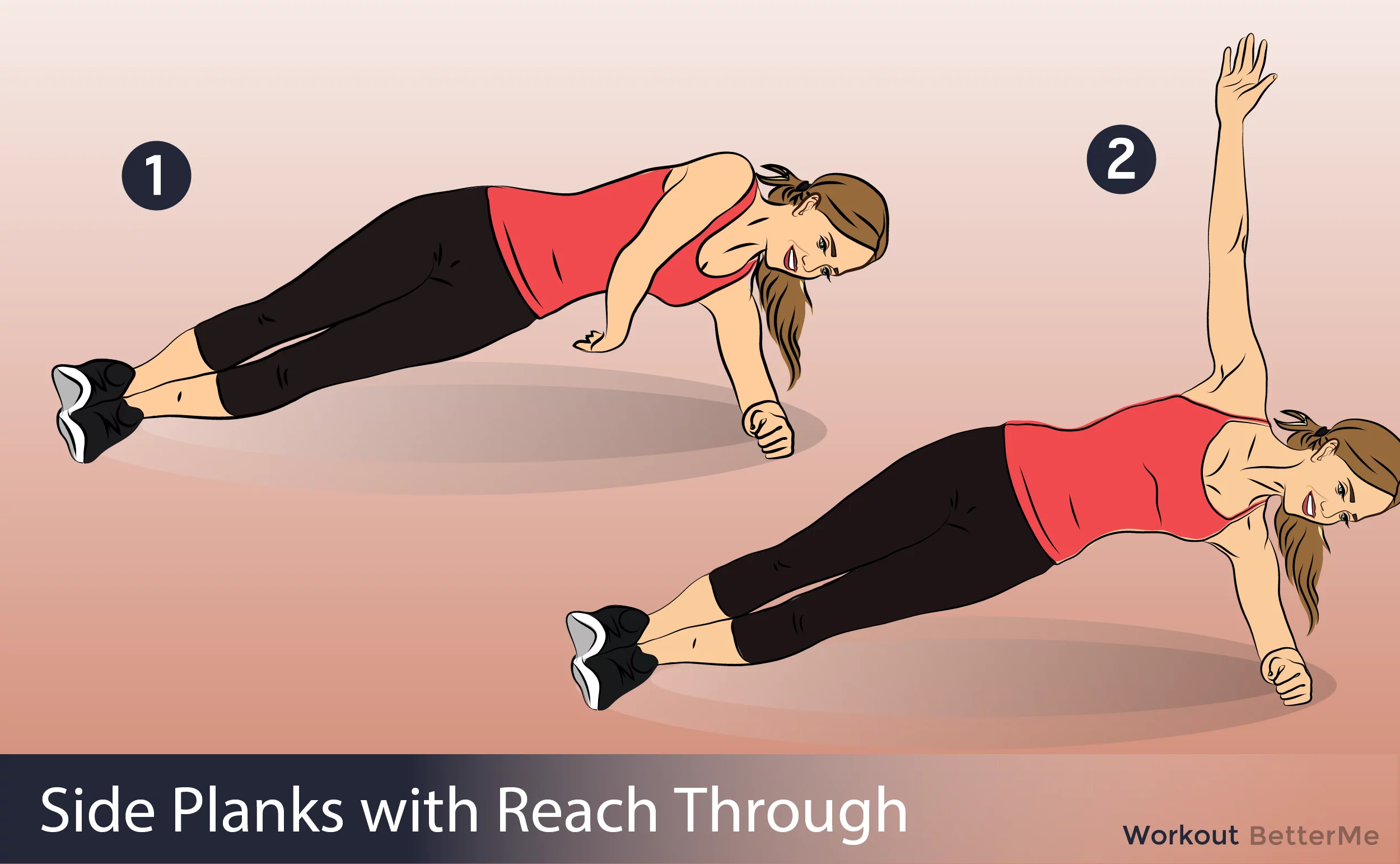 - Lie on your left side on the mat and position your elbow directly under your right shoulder. Stack together your legs, knees, ankles and feet. Tighten abs.
- Push your right elbow against the floor as you lift up your glutes and hips off the floor until left shoulder, left hip, and left foot are in a straight line. Reach up with your right hand and extend.
- Rotate your torso downwards and reach under your body with your left arm. Rotate back to the side plank with arm up and repeat for 10-12 times before switching sides.
READ MORE: This method can help you remove facial hair at home
The BetterMe Team is by your side throughout your fitness journey! Stay motivated and you can achieve your goals. If you are struggling with your motivation have a look at one of our many articles for inspiration.
Help us support and motivate those you love by sharing this article with them and let us know what you think in the comments below.
This article is solely for informational purposes and is not intended to provide medical advice. BetterMe doesn't take responsibility for any possible consequences from any treatment, exercise, diet, application of medication or any similar action which results from reading or following the information contained in this article. Before undertaking any course of treatment please consult with your physician or other health care provider.
Share on Facebook