Usually people spend most of their life walking, sitting down and standing up. That is why most people have a strong gluteus maximus but a weak gluteus medius and minimus. Having weak sides of your buttocks may affect your health, causing lower back pain and bad posture.
If you want to be healthy you should take care of the health of your body. We created these easy butt-toning moves in order to workout your smaller gluteal muscles and combat your hip immobility. Performing these easy moves will strengthen and lift your buttocks.
Do you have ten minutes? Then you have got time to slim down for good. Do these movements at least three times a week to strengthen your glutes and get a great round butt.
READ MORE: 8 habits that can spoil the shape of your bust
#1. Balancing the Cat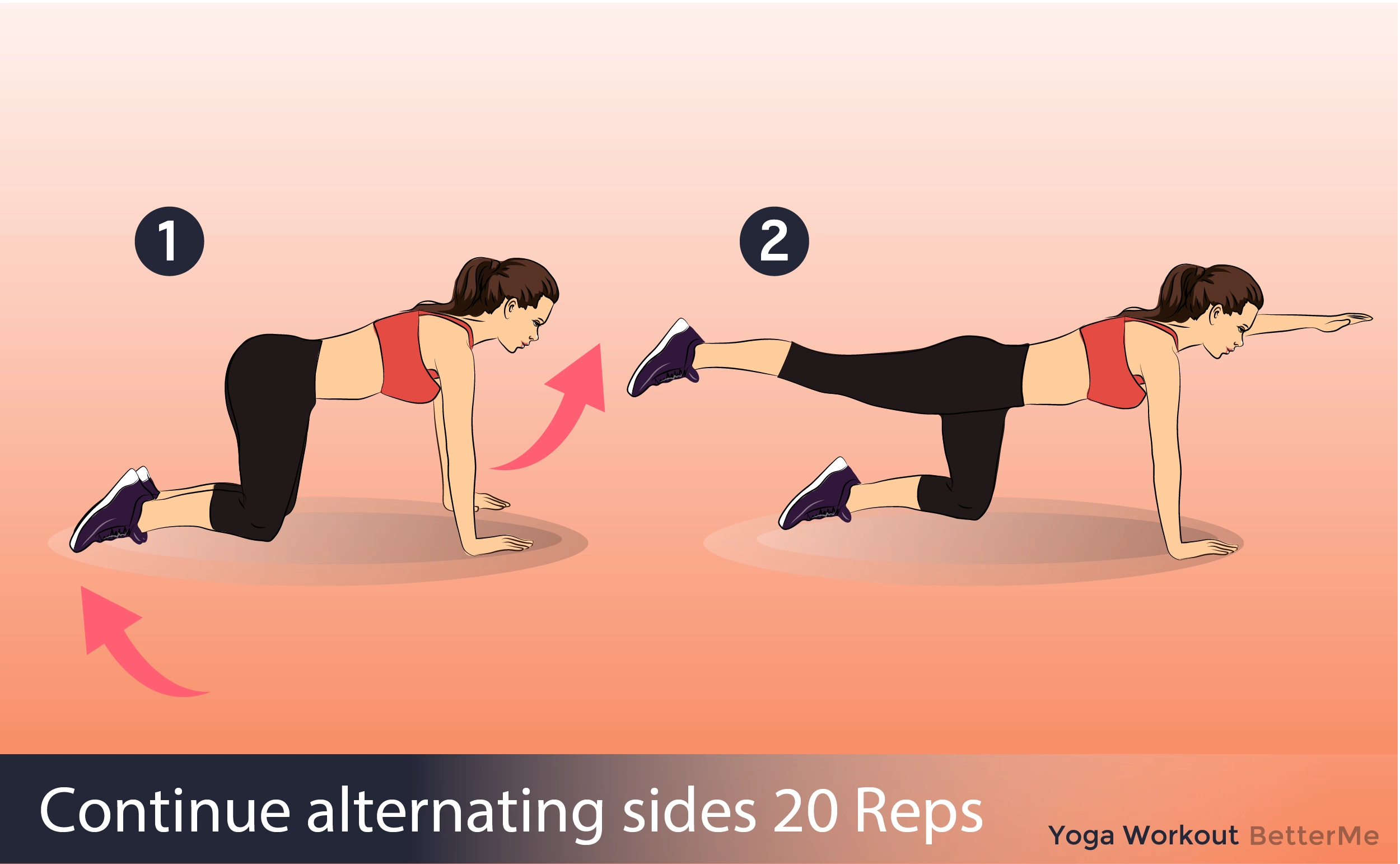 - From Box (Cakravākāsana), extend one foot towards the back, knee is straight, hips squared to the floor.
- Slowly extend the opposite arm forward, keep the hand and neck in line with the spine.
#2. Bow Pose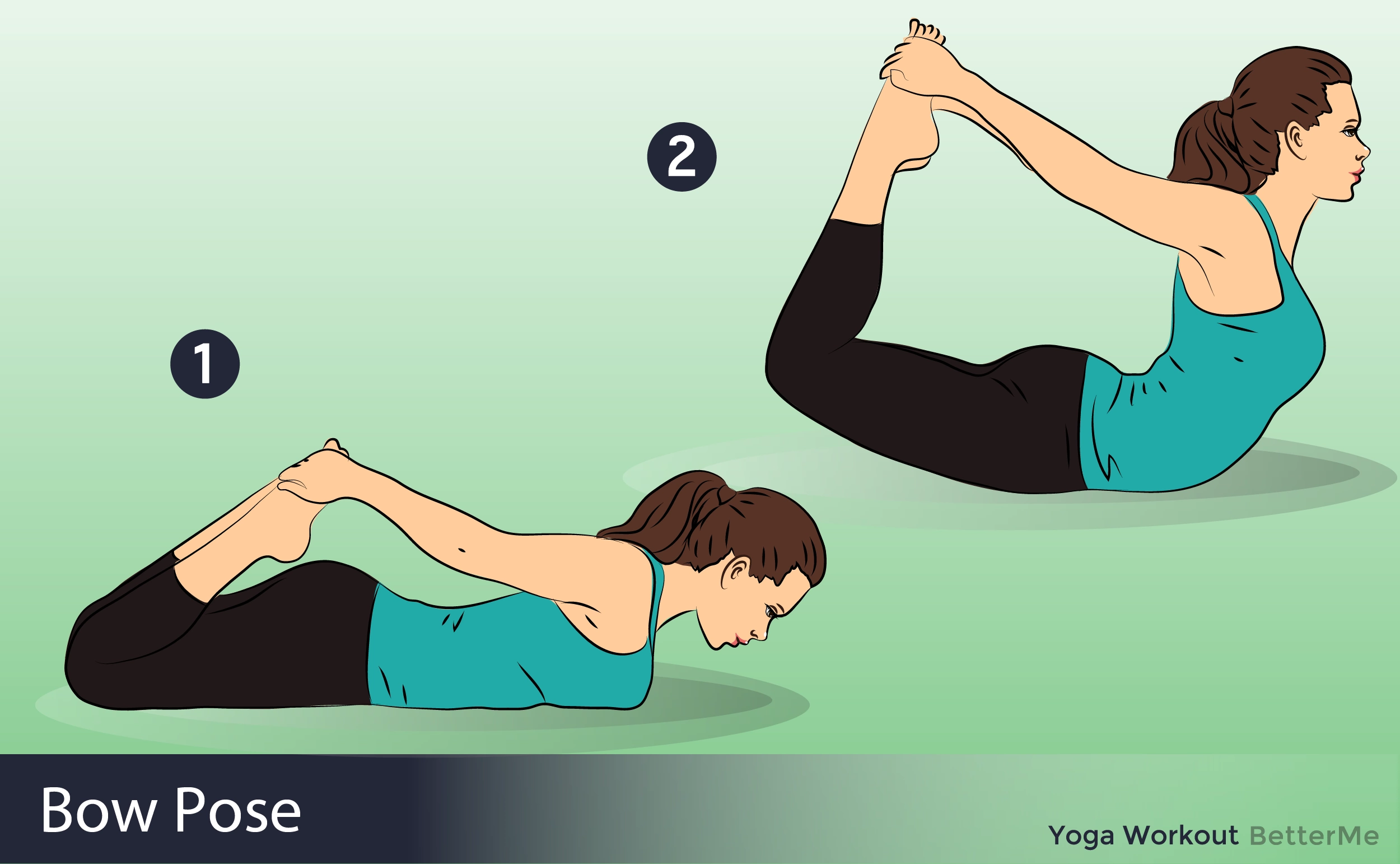 READ MORE: Every lady should know these 24 etiquette rules
- From a prone position with the abdomen on the earth, the hands grip the ankles (but not the tops of the feet) with knees no wider than the width of your hips.
- The heels are lifted away from the buttocks and at the same time the thighs are lifted away from the earth working opposing forces as the heart center, hips and back open. The gaze is forward.
#3. Clamshells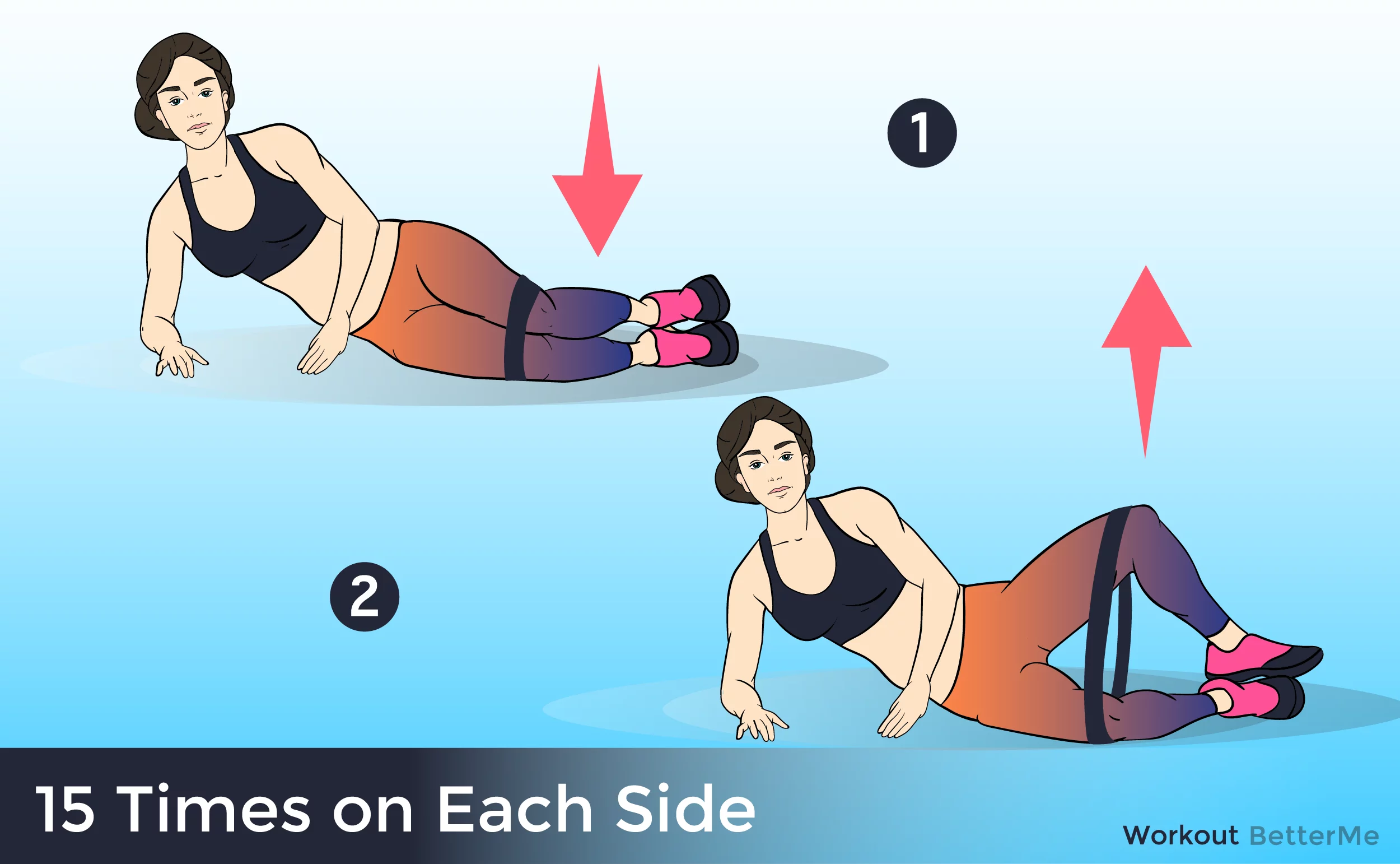 - On a mat or comfortable surface, lie on your left side. Place your left hand behind your head while placing your right hand across your body.
- Bend your stacked knees so that your feet are behind you. Begin the movement by lifting the left knee up while keeping the feet together.
- Pause at the top of the movement and slowly lower your left knee down to the starting position.
#4. Fire Hydrants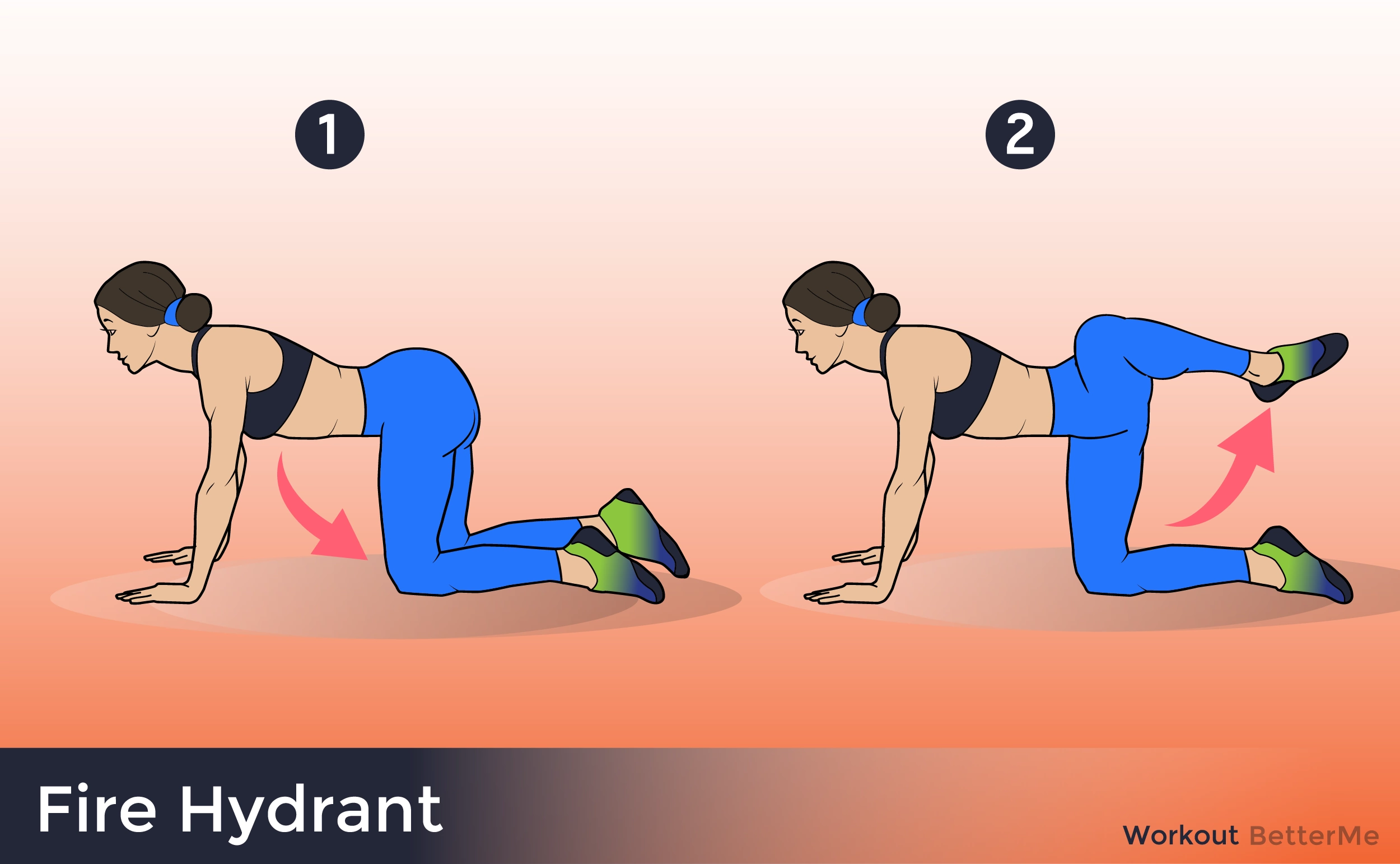 - Position yourself on all fours on a mat with your palms flat and shoulder-width apart. Place your knees hip-width apart and bend them at a 90 degree angle. Try to relax your core so that your back and abs are in a natural position.
- Maintain this posture as you raise your right knee and bring it as close to your chest as you can. Now raise your right thigh out to the side, keeping the hips still.
- Kick your raised leg straight back slowly until it is in line with your torso. Reverse the movement to return to the starting position.
#5. Bridge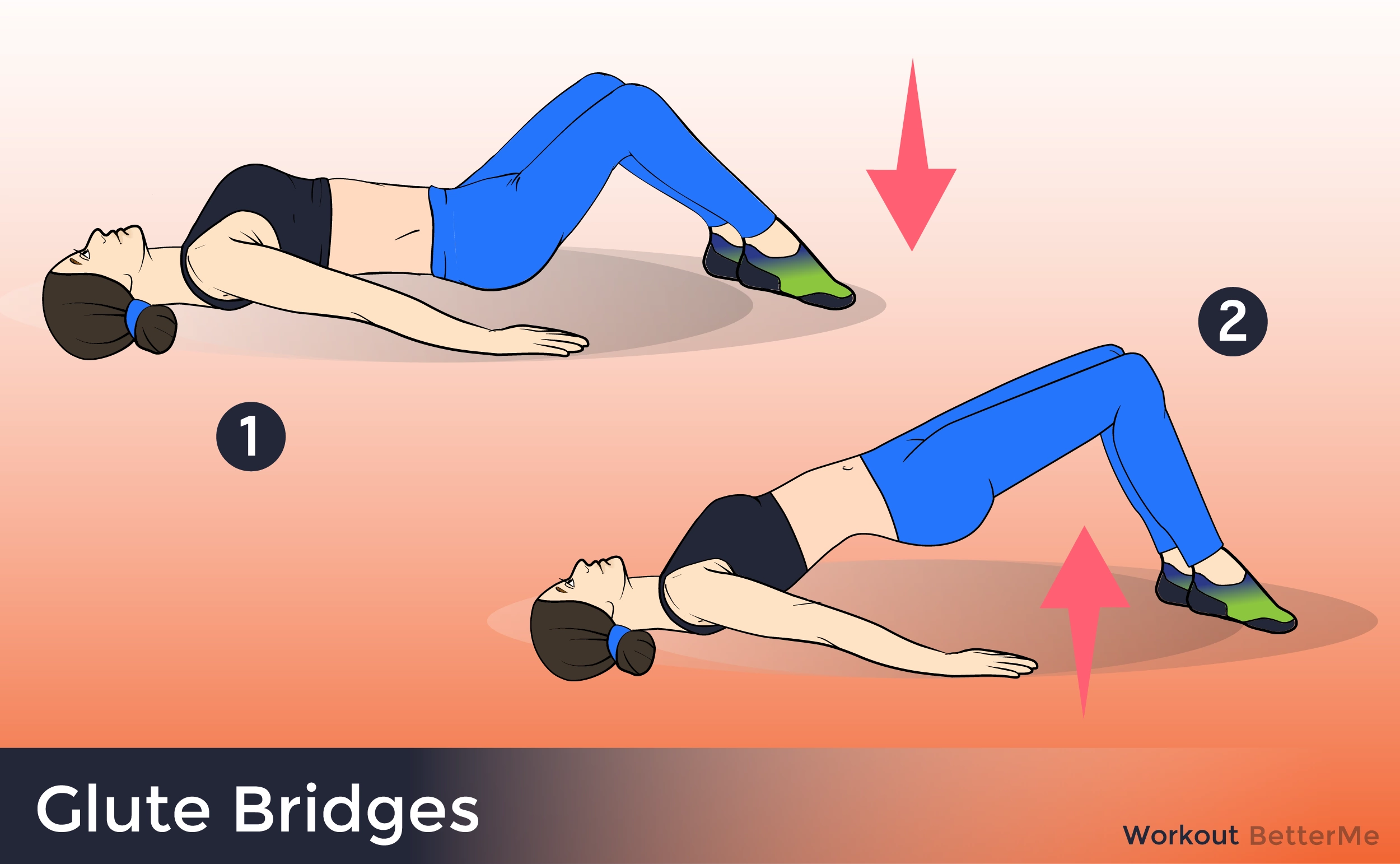 - Lie on an exercise mat with your knees bent so that your feet are flat on the floor. Keep your back straight. Place your hands out to your sides palms flat for stability.
- Raise your glutes off the floor by extending your hips upward while pushing down through you heels. Continue until your back, hips and thighs are in a straight line. Hold for a count of one.
- Return to the start position by lowering your hips back to the floor. Pause then repeat.
#6. Hip Thrust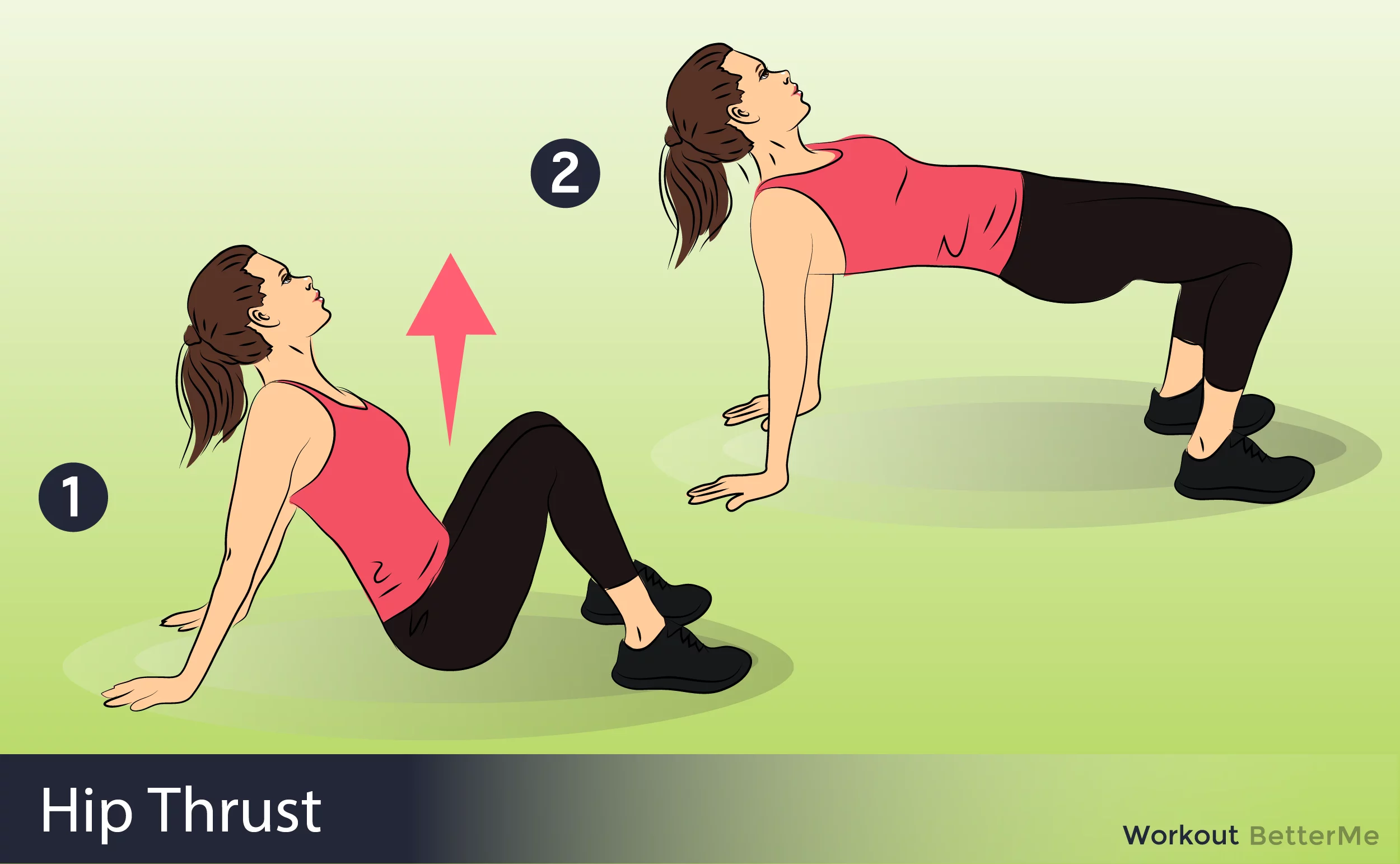 - From Staff (Daṇḍāsana) place the hands on the floor about one foot behind the hips with the fingertips pointed forward towards hips.
- Keep knees bent and feet close to hips while pressing through the hands and feet to lift the hips creating an inverted U with the body into Table. Relax the head back and gaze at the tip of your nose.
#7. Resistance Band Glute Kickbacks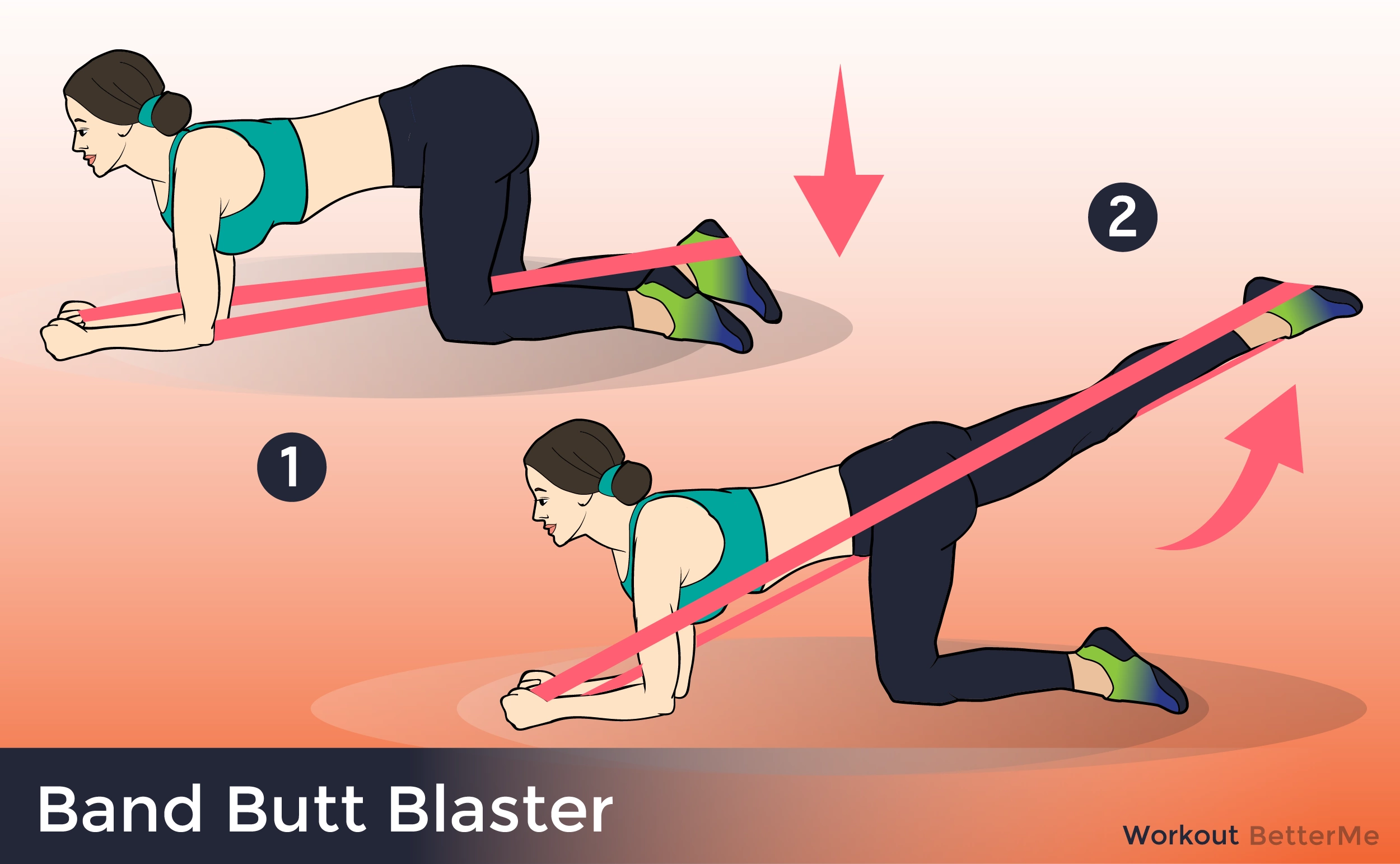 - Position yourself on the ground supporting yourself on your hands and knees. Hold the handles of a resistance band in each hand. Hook the middle of the band on your left foot, pushing it back until the slack tightens.
- Brace your core and maintain a flat back as you kick your left leg back and up.
- Slowly return your leg to the starting position, not allowing the knee to touch the ground. Repeat the movement.
#8. Pistol Squats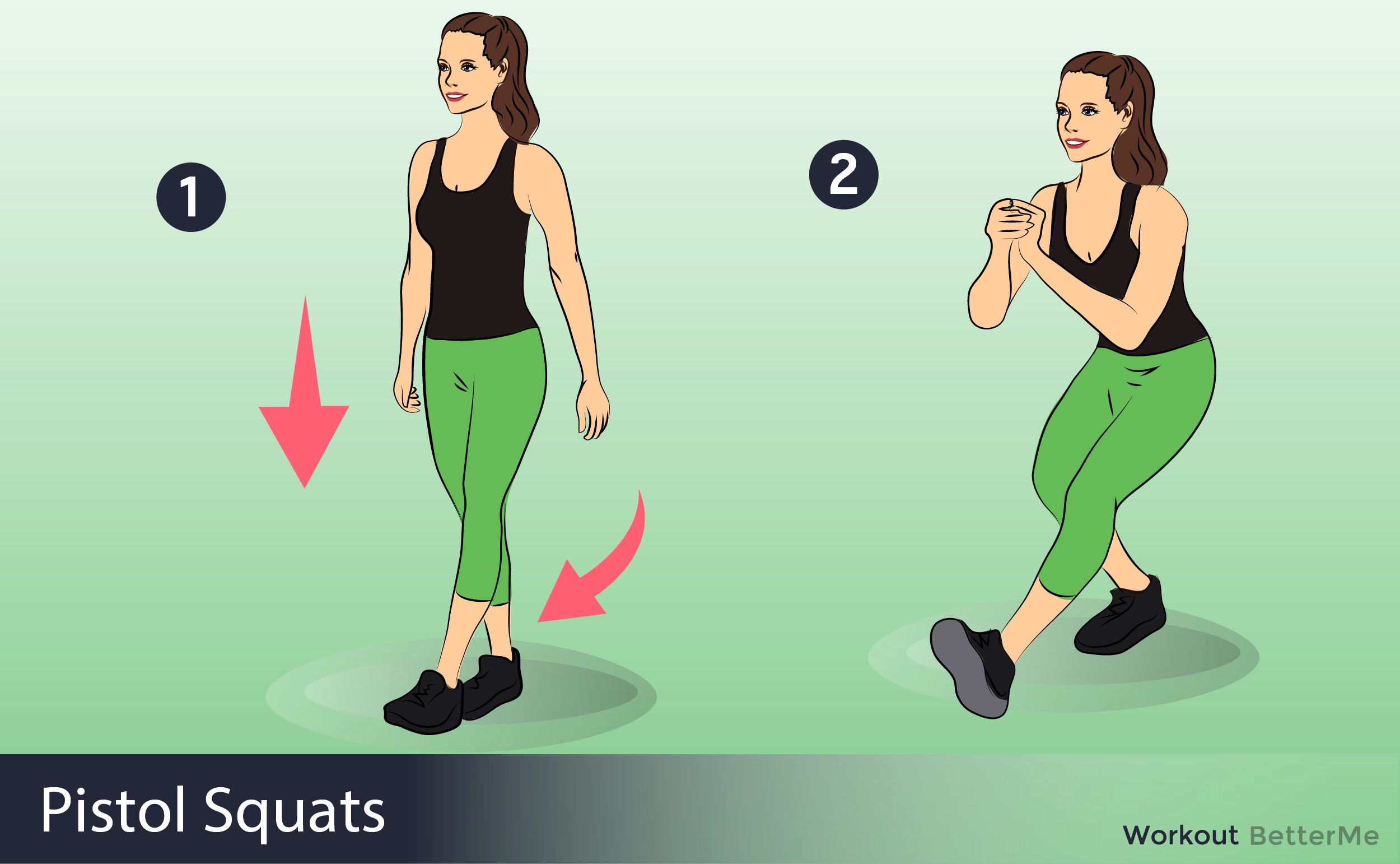 - Stand straight with your feet hip width apart, arms fully extended and your hands by your sides. Raise your left foot from the floor, extending your leg out in front of you. As you do so, raise both arms out in front of you in a smooth arc for balance. This is the start position.
- In a controlled movement, lower your body toward the floor by bending your right knee while pushing your hips back as if sitting down in a chair. Continue this downward movement until your right thigh is parallel to the floor.
- Hold for a count of one. Return to the start position by pushing down through your right heel and straightening your leg. Lower your arms to the start position as you do so.
READ MORE: 11 beauty secrets that can help you stay young
The BetterMe Team is by your side throughout your fitness journey! Stay motivated and you can achieve your goals. If you are struggling with your motivation have a look at one of our many articles for inspiration.
Help us support and motivate those you love by sharing this article with them and let us know what you think in the comments below.
This article is solely for informational purposes and is not intended to provide medical advice. BetterMe doesn't take responsibility for any possible consequences from any treatment, exercise, diet, application of medication or any similar action which results from reading or following the information contained in this article. Before undertaking any course of treatment please consult with your physician or other health care provider.
Share on Facebook