In today's very judgmental world, if your boyfriend accepts you for who you are, with the good and the bad, it might very well mean that he is a keeper. If you notice many of the signs below, you should probably seriously think about holding on to your man.
It's really easy to define that your partner (or just a man who's close to you) not only loves you, but respect your feelings and your heart and mind. For example, if your man is there for you when you most need him, if he does not shirk his responsibilities or start running away at the first sign of trouble, he is most definitely someone you should consider staying with for longer.
And, ladies, if you found such kind of man, don't let him go. And never - never! - take him as granted. Be grateful, be loved and love!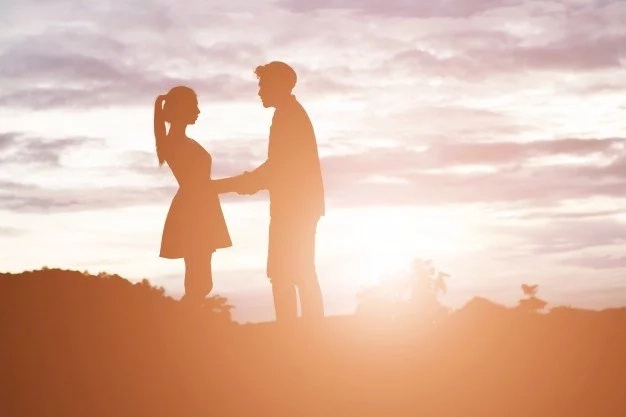 #1. For him, you are beautiful. Make-up does not make any difference.
We use makeup to hide our insecurities. If your man is a keeper, he will consider you beautiful even when you aren't wearing make-up, exactly because he loves your natural look, and doesn't need a mask to look at.
READ MORE: You must know that these 3 zodiac signs will break your heart
#2. Bad hair day? Not really an issue with him.
Say you had an accident at the hair salon. The hairdo you came out with does not really fit you at all, but you will still have to wear it for a while. If your man starts acting up, demanding you go and change your hairdo because he would be too embarrassed to go out with you like that, you should seriously consider a change of… man.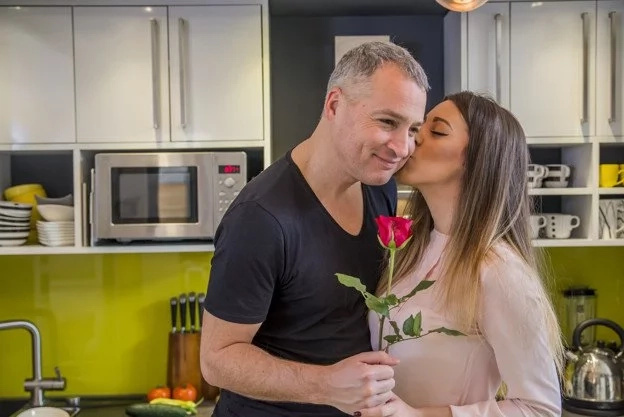 #3. He gives you support when you really need it.
When we are in love, all is pink glasses and butterflies. But a real, lasting relationship is much more than that. A real relationship is constant hard work, a long string of compromises, but also the feeling of security given by the knowledge that you have someone you can truly count on.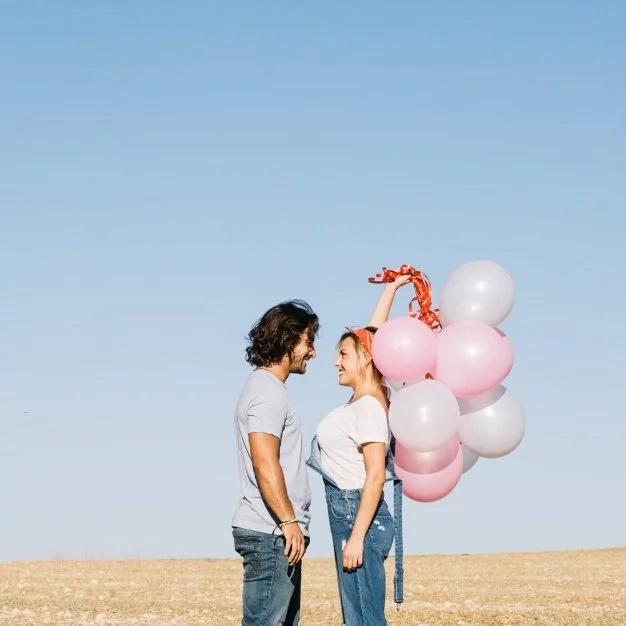 #4. Your weight is not a relevant aspect.
In life, there are times when we lose a few pounds and times when we gain some. If he is really in for the long haul, that will not matter for him in the least. After all, he loves your soul not your dress size. Also, he will be able to see your beauty no matter what. But if he starts making a big deal each time you maybe gain some pounds, he is definitely not the one for you.
READ MORE: 5 signs you have found your soulmate in this man
#5. Aging is a natural process for him.
If he really loves you for who you are and wants to be with you forever, he will see the beauty in the changes brought on by aging. He will still love you even when you have a few extra wrinkles, or are not as supple as you used to be, or your memory starts failing. Changing with age is natural and, if he is the one for you, he will know and embrace this.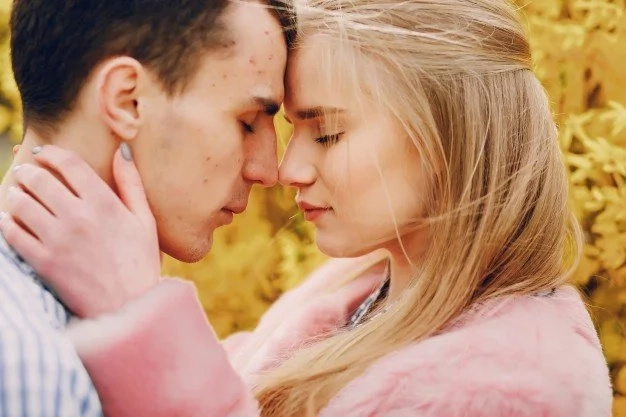 #6. Your bad mood is still part of you.
Life is not only happiness and laughter. There will be times when you are in a really bad mood and you might even take it out on him, even if he has nothing to do with your problem. If he is a keeper, he will try to soothe you any way he can, or, if necessary, let you take it out on him just to help you get past your anger.
#7. Sometimes you need your space and he gets it.
We all need to be alone with ourselves from time to time. It is a normal, natural, human need. If he understands this and does not make you feel guilty that you don't spend that time with him, he is definitely a keeper.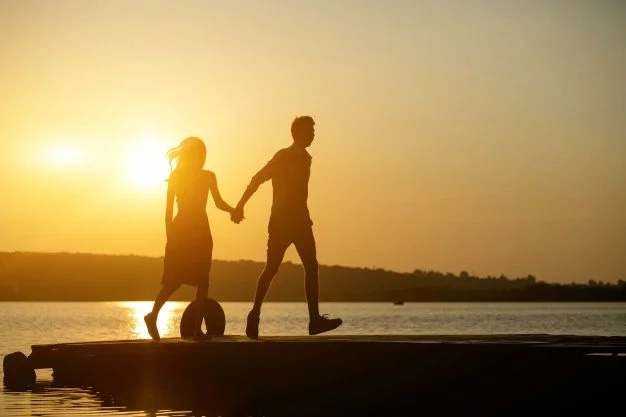 #8. He does not try to control your life.
Many people mistake caring for someone with controlling that person's every action. If you feel he is trying to get a say in every aspect of your life, just because "he knows better and you should be grateful that he wants to help you", run, or even better – kick him out of your life. You need someone who is able to offer you the freedom to explore.
#9. Mood swings – no problem!
At some point or another, your partner is bound to get on your nerves. It might be anything – a bad habit, an unfortunate series of events, the wrong reaction to something. In a relationship there are always ups and downs and, if he is running at the first sign of trouble, he is definitely not a keeper.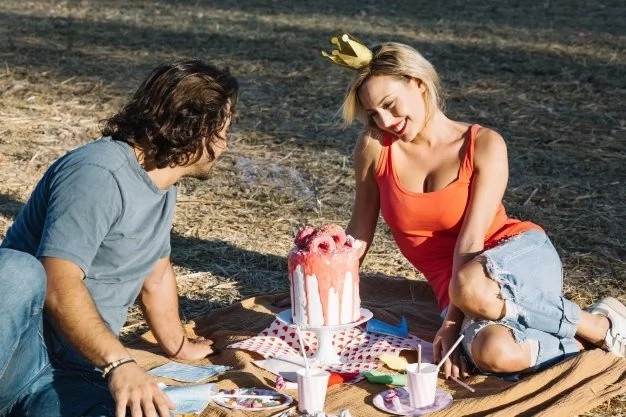 #10. He doesn't think there is anything wrong with who you are.
You know those types that are all sweet and loving in the beginning and then become control freaks and try to re-mold you according to their wishes? If he truly loves you and wants to be with you for life, he will not try to do that simply because he loves you for who you are, not for who he thinks you should be.
#11. Mistakes are part of life.
We all make mistakes because we are human. Nobody is perfect. The important thing is to understand why a mistake has happened, learn from it and be able to move on. If he helps you do that, instead of crucifying you for it, you should keep him close.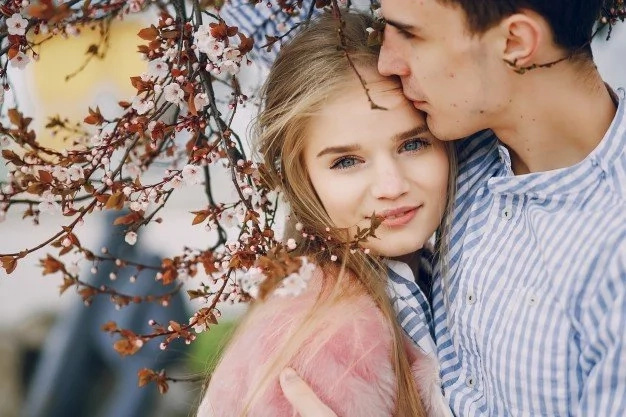 #12. We all have baggage. He will help you deal with yours.
There is nobody without some unresolved issues from their past, be it from a relationship, upbringing, or whatever else. If he is in for the long haul, he will try and work with you through those issues, with love and patience, until you come out clean on the other side.
#13. He is willing to give you as many chances as you need.
You should never take for granted the fact that you get a second chance at something. It might happen and it might not. If he is willing to give you a chance, then another, then another, it means that he truly believes in your potential to overcome your issues, and truly wants to be with you. Don't even think about letting him go and do all you can to keep him close.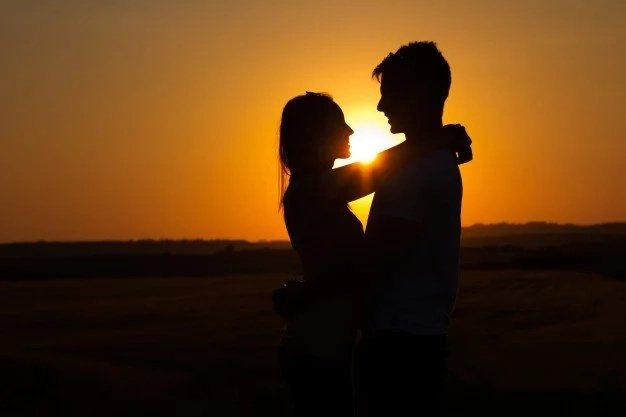 READ MORE: 3 things every woman need to know about married men who cheat
We at BetterMe want everyone to know and experience true love. It is out there for everyone and until it knocks on your door we are here to remind you that you deserve the best love!
You can help us spread this love by sharing this with those around you and letting us know what you think in the comments below.
This article is solely for informational purposes and is not intended to provide medical advice. BetterMe doesn't take responsibility for any possible consequences from any treatment, exercise, diet, application of medication or any similar action which results from reading or following the information contained in this article. Before undertaking any course of treatment please consult with your physician or other health care provider.
Share on Facebook